WHEATIES ︎
REDEFINING CHAMPIONS
---
To celebrate the 2019 Women's World Cup, Wheaties challenges what it means to be a champion in the modern world. We're taking women off the shelves and breaking the box.
---
ART DIRECTOR:
SARAH RUIZ
COPYWRITER: CATE MABRY
BRAND ANTHEM

PACKAGING

Boxes feature athletes whose values transcend athletic achievement. The "Wheaties" logo is replaced by the athlete's legacy to show that we are not peddling cereal, we're pushing change.
OOH

Our posters are an evolution of the iconic cereal box. For so long, we have celebrated typical athletes. It's time to champion the women excelling in both athletics and activism—a champion doesn't have to fit into one box.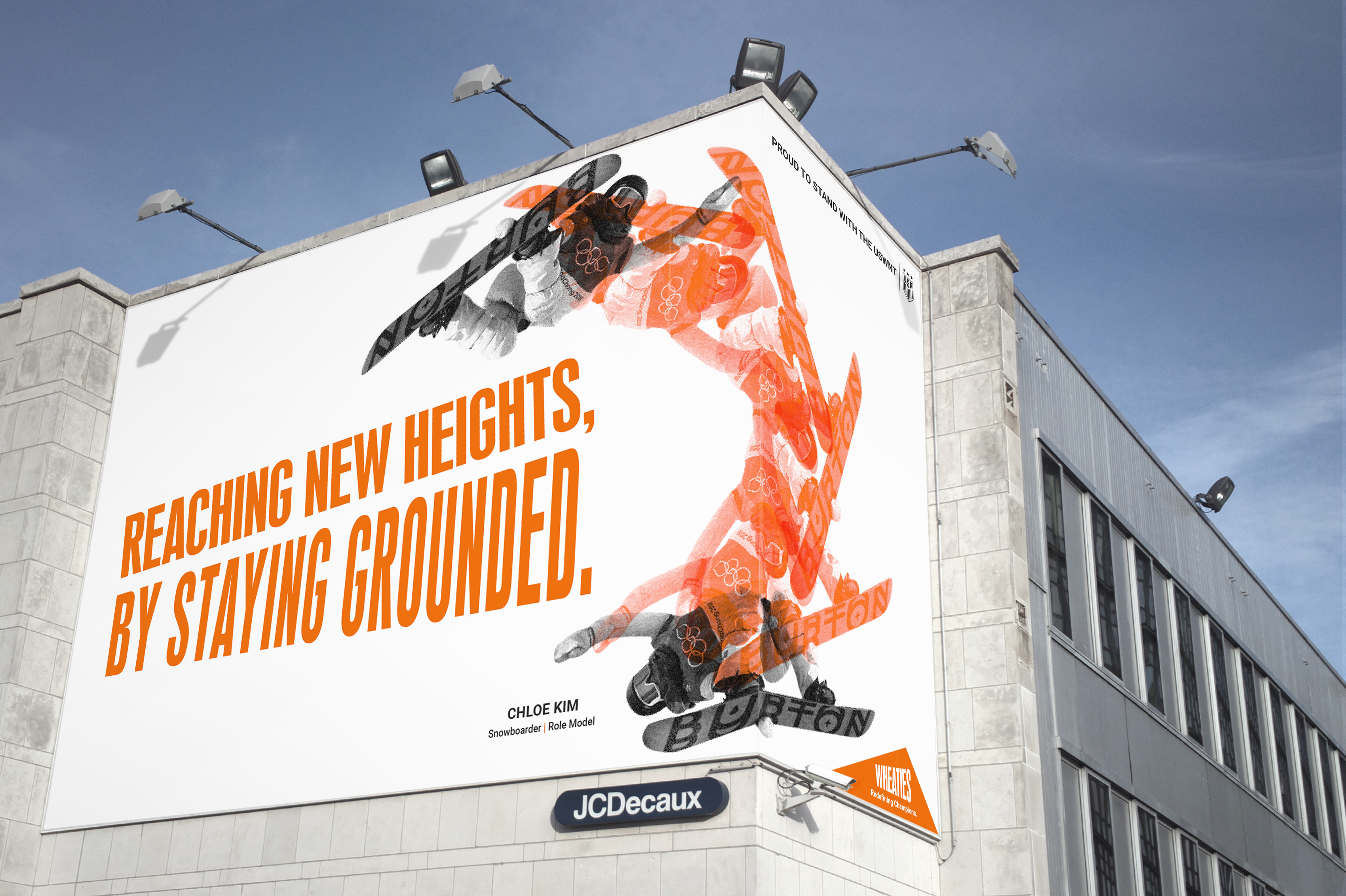 LOCAL OOH


Our goal isn't just to inspire—it's to empower; to reach young women with a message that facilitates action. Promising young women will be championed in their hometowns and given a platform to extend their outreach and activism. Because when you recognize someone breaking the box, you can begin to see yourself there.


SOCIAL

This series of social posts dive deeper into our champions' story, achievements, and hurdles. Photos are designed so the viewers can swipe, illustrating how the champion is more than just a sum of her parts.


OFF THE SCREEN


Our champions come to life to give viewers a personal look into their lives with a VR experience.

*Snapchat and Instagram filters allow for the athlete to come off of the box



H.M.U.
External Validation

2019 One Show Finalist

Showcased in CA's 2020 Interactive Annual

Featured in Ads of The World (x4)