FILSON︎
OPENING THE OUTDOORS
---
Minorities make up a significant portion of the outdoor industry, yet they are barely visible looking in. Filson is changing the way we think about what it means to be outdoorsy.
The Outsiders is not an ad campaign. It's a movement to create space and growth for people of color in the outdoor community.
---
ART DIRECTOR:
MORGAN DEBRINCAT
COPYWRITER: CATE MABRY
---
CASE STUDY

---
---
OOH

---
---
PRINT
---
These will appear in magazines like
Outside
and
Field & Stream
to urge current members of the outdoors community to join Filson in making a sincere commitment to introduce and include newcomers.
---
---
FIELD GUIDE

---
This direct mailer will be sent to followers of popular Instagram accounts @brownpeoplecamping and @outdoorafro. It opens the door to the Outsiders community and offers specific ways around the usual barriers that keep people inside: representation, community, and investment.
---
---
THE OUTSIDERS MICROSITE

---
Home to the Outsiders Community, this site features stories
about the struggles and triumphs of belonging in the wilderness.
---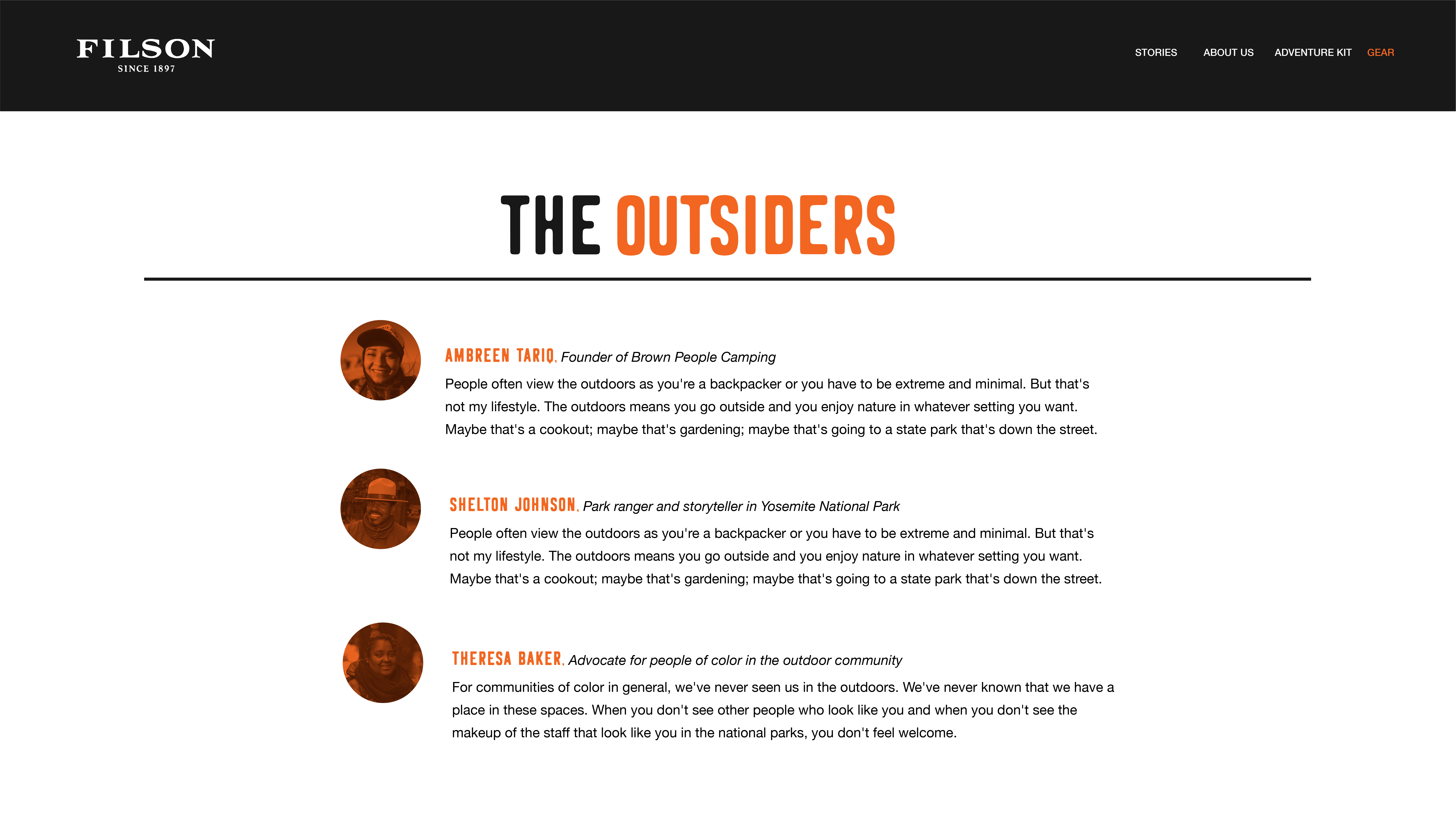 ---
MERCH
---
Featured on Ads of The World
H.M.U.
External Validation

2019 One Show Finalist

Showcased in CA's 2020 Interactive Annual

Featured in Ads of The World (x4)