CENTRUM MULTIVITAMINS ︎
CAN'T HURT
---
Does crystal healing really boost your energy? Can you ward off germs with vibrations? Scientifically, probably definitely not, but people buy in to woo-woo trends every day.
Same goes for taking vitamins. Except they actually work. It's not magic, but it's better than nothing.
---
ART DIRECTOR:
BRITT SMITH
COPYWRITER: CATE MABRY
TAROT CARDS


Let's get spooky! Instagram ads lead to our digital palmistry parlor for very legit and not at all fake readings. Shocker-there are difficult choices to be made. Will you follow your heart or your gut?

HOROSCOPES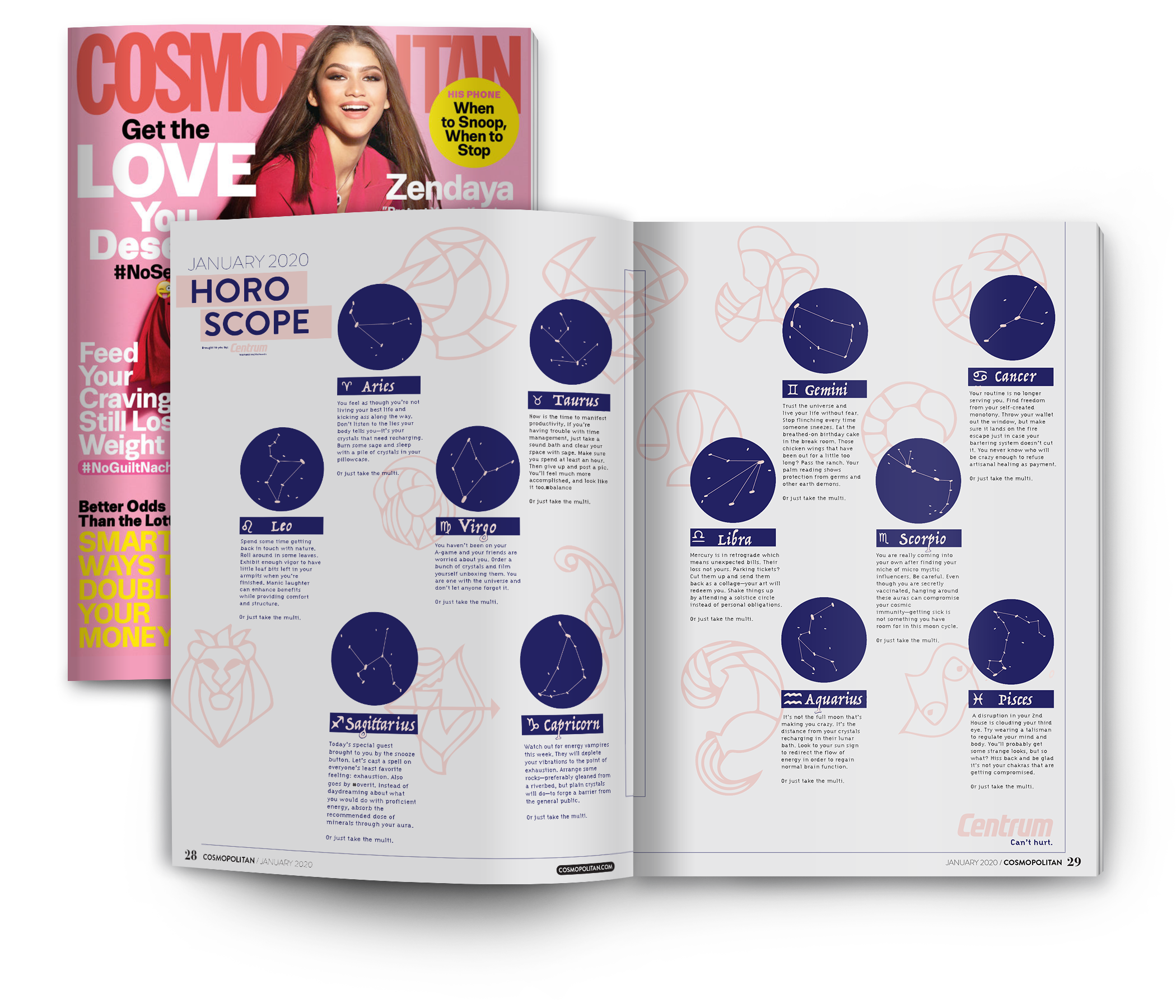 Read your own. You know you want to...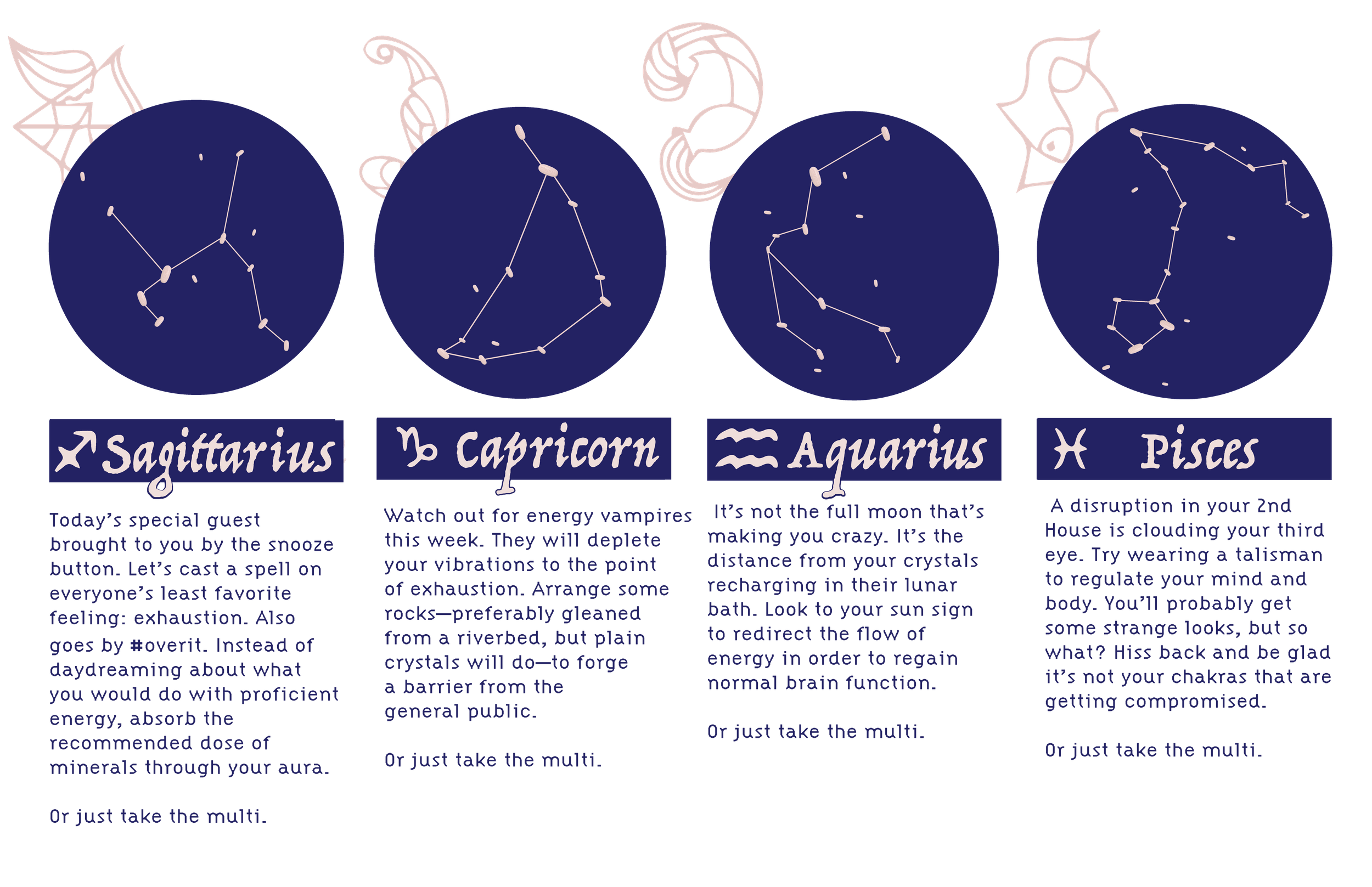 PRINT

H.M.U.
External Validation

2019 One Show Finalist

Showcased in CA's 2020 Interactive Annual

Featured in Ads of The World (x4)